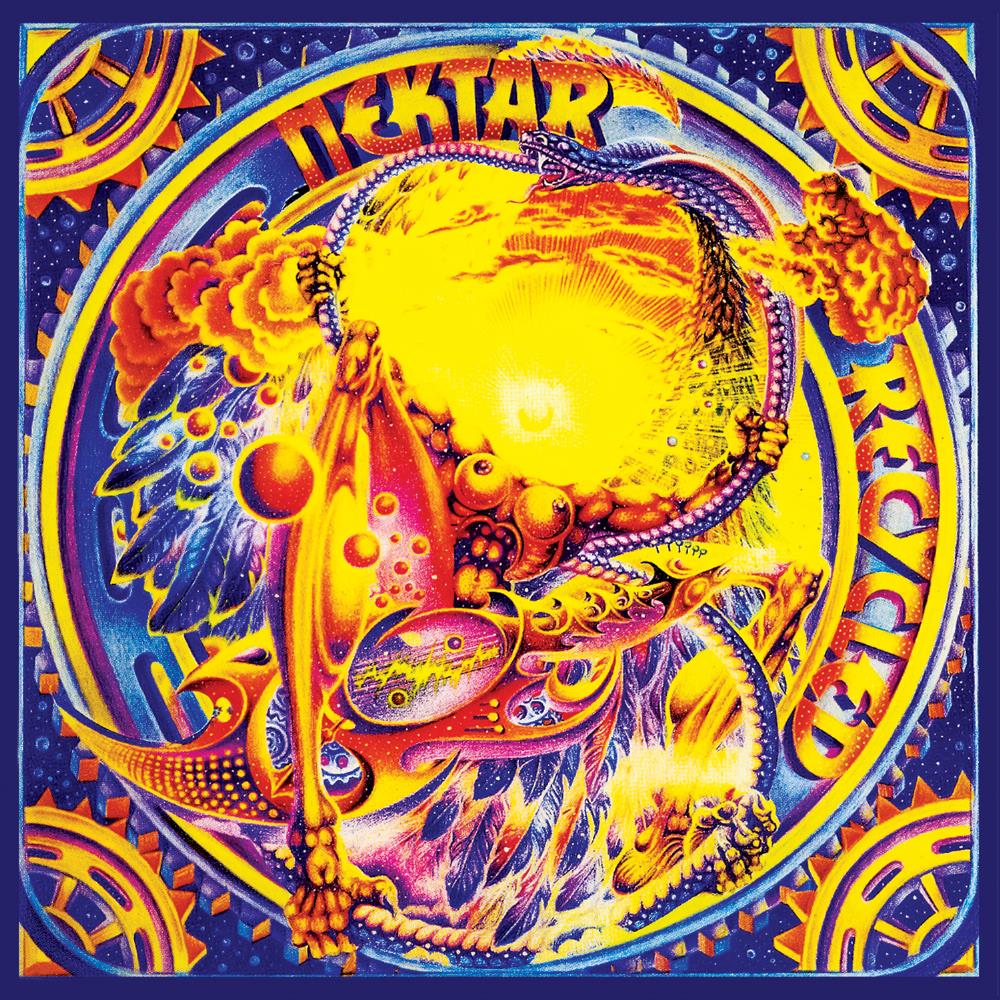 1975
Nektar
PASSPORT RECORDS PPSD 98011 / 2004 DREAM NEBULA RECORDINGS DNECD 1202 REMASTERED
Producer:
A NEKTAR Composition
Roye Albrighton: guitar, lead vocals
Derek "Mo" Moore: bass, backing vocals
Ron Howden: drums, percussion
Allan "Taff" Freeman: keyboards, backing vocals
Mick Brockett: lighting, projections and visual effects
Larry Fast / Moog Synthesizers & Mellotrons
Concepts by Mo & Mick
Music by Roye, Taff, Mo & Ron
Lyrics by Roye, Mo & Mick.


A NEKTAR composition.
On this album the group have taken onboard a new member playing synthesizers, making this an even more keyboard-dominated album than the previous ones. All the Nektar albums reviewed here have the quality that they sound different from each other, but all of them sound very "Nektar". It seems like Nektar have forbidden themselves to repeat anything they had already done, and that's a good thing. "Recycled" carries the usually high Nektar standard in both the writing and performance. All the tracks flow together and create a 40–minute ensemble of energetic and intense progressive rock in the traditional Nektar style."
Tommy Shoenbergs.